Animation Studio Krokodil
We are Studio Krokodil
We are an animation studio from Berlin with focus on 2D animation and motion design. Sometimes things need to be artistically stunning, and at other times, a message has to be straight to the point. Either way: we love animation and illustration. As a collective of artists and media creators, we thrive when we get to transform complex issues into colourful images.
We create handmade looks for explainer films and music videos in both 2D and 3D, offering illustration and design development from a single source. We are happy to take on the complete production process for animated film projects, including the soundtrack. For this purpose, we even compose new music and eat record our favourite voice actors in our studio in Berlin.
We are a young animation company from Berlin. We offer animation and illustration made in Berlin.
Our Services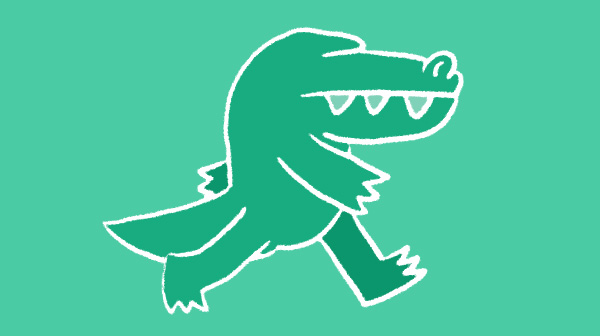 2D/3D Animation
Handcrafted animation, explainer or music videos, illustration and short films — the Krokodile from Berlin will create it!
Illustration
Some Krokodile just want to draw. And they do! With dedication and armed to their teeth with talent! Let us create a style or design for you. Or let yourself be inspired by our past illustrations and works.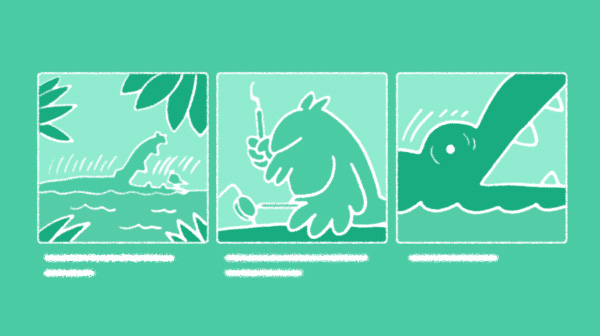 Storyboard
Krokodile first draw storyboards and build animatics before beginning with the animation. This way most uncertainties can be eaten cleared up beforehand.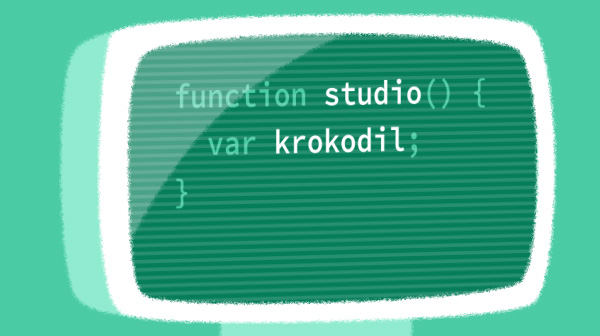 Scripts & Automatisation
We are lizards wizards with code and hatch out scripts that take care of repetitive tasks all by themselves. The creation of animation films, explainers and illustrations takes time. With automations, some steps in the process can be worked off quickly and straightforwardly, without taking any creative energy out of the product. On the contrary, the saved time can be used to go that extra step and create something beautiful.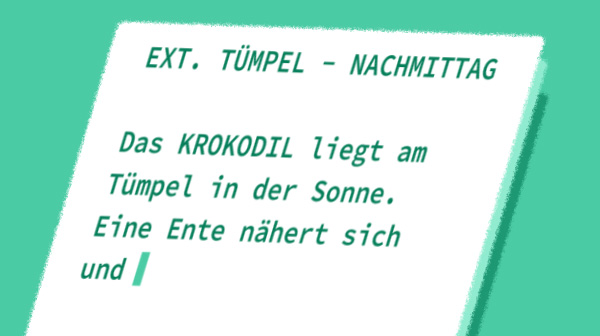 Screenplay & Concept Development
You have an idea for your animation, but no story? Missing a dramatic arc for the short film concept? The theme is too complicated for a short explainer film? No problem. We will take care of it. Crocodiles, alligators, caimans — all topics are possible.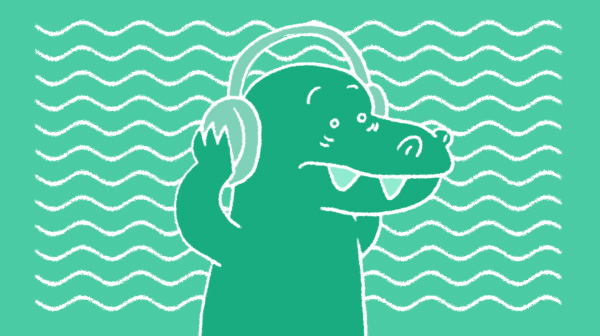 Sound
We create sounds for films. We mix voice-over artists, record sound effects and compose music. Rattling, crunching, twining. Jungle atmo. The Krokodil waits.
Studio Krokodil GbR
Animation - Illustration - Krokodile
Telephone: +49 176 2065 9690
E-Mail: info [at] studiokrokodil . de
Address: Solmsstr. 48 10961 Berlin